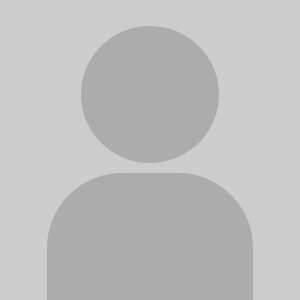 Biography
Bonnie Mak is an associate professor in the School of Information Sciences, and holds cross-appointments in History and Medieval Studies.
Before joining the University of Illinois, Bonnie Mak was Postdoctoral Fellow of the InterPARES Project on the preservation of digital records at the University of British Columbia, and SSHRC Postdoctoral Fellow of the Faculty of Information and the Centre for Medieval Studies at the University of Toronto. She received her doctorate in Medieval Studies from the University of Notre Dame. Mak has been the recipient of grants from the Social Sciences and Humanities Research Council of Canada, the Andrew W. Mellon Foundation, the Newberry Consortium for Renaissance Studies, and the Huntington Library. She was appointed the inaugural Visiting Scholar of the Coach House Institute, University of Toronto for AY2007/08, and inaugural Senior Visiting Fellow of the Center for Humanities and Information at The Pennsylvania State University for AY2015/16.
Her first book, How the Page Matters (University of Toronto Press, 2011), examines the page as a dynamic interface in scrolls, tablets, and codices, from the Middle Ages to today. She is at work on a second book-length project, Information by Design.
Research Interests
manuscript studies & book history
production & circulation of knowledge
history of visualization practices
information history
aesthetics of information
Education
PhD in Medieval Studies, University of Notre Dame
MA in Medieval Studies, University of Notre Dame
BAH in Medieval Philosophy, Queen's University at Kingston
Grants
"Living Systems: Designing Interfaces for Botanical Engagement," University of Technology Sydney, co-PI (2019).
"The Classroom and the Future of the Historical Record: Humanities Education in a Changing Climate for Knowledge Production," Humanities without Wall Consortium, collaborator (2018-20).
Awards and Honors
List of Teachers Rated as Excellent; University of Illinois (2020, 2018, 2016, 2014, 2011, 2010).
Senior Fellow, Center for Humanities and Information; The Pennsylvania State University (2015/16)
Faculty Fellow, Illinois Program for Research in the Humanities; University of Illinois (2012/13)
Courses Taught
    Libraries, Information, and Society
    History of the Book
    Information History
    Medieval Manuscripts & Early Modern Books
    Thinking + Doing: Making Knowledge Infrastructures Visible (with Jodi Schneider)
Additional Campus Affiliations
Associate Professor, School of Information Sciences
Affiliate Associate Professor, History
External Links
Recent Publications
"In Wood and Word, or, A Gloss on Documents and Documentation in the Humanities." In Law's Documents: Materiality, Authority, Aesthetics, edited by Katherine Biber and Trish Luker. London: Routledge, accepted.
"Manuscript." In Cambridge Critical Concepts: Technology and Literature, edited by Adam Hammond. Cambridge: Cambridge UP, accepted.
"Research Box." In Boxes in Action: A Field Guide, edited by Susanne Bauer, Martina Schlünder, and Maria Rentetzi, 606–624. Manchester, UK: Mattering Press, 2020. With Julia Pollack. Website.
"Cataloging." In Transmissions: Critical Tactics for Making and Communicating Research, edited by Kat Jungnickel, 228–238. Cambridge, Mass.: MIT Press, 2020. With Julia Pollack. Website.
"Period, Theme, Event: Locating Information History in History." In Information and Power in History: Towards a Global Approach, edited by Ida Nijenhuis, Marijke van Faassen, Joris Gijsenbergh, Wim de Jong, and Ronald Sluijter. London: Routledge, 2020. With Alistair Black.
"Everyday Description Safety in the Museum." Fwd: Museums—Special Issue on "Death to Museums" 4 (2019): 175–182. With Julia Pollack.
Engaging with Archives and Records: Histories & Theories. London: Facet Publishing, 2016. Co-edited with Fiorella Foscarini, Heather MacNeil, and Gillian Oliver.
"Review of Thomas A. Bredehoft, The Visible Text: Textual Production and Reproduction from Beowulf to Maus." Journal of English and Germanic Philology 115.3 (July 2016): 398–401.
"On the Design of the Humanities." interactions 23.4 (July/August 2016): 76–79. With Julia Pollack. doi: 10.1145/2945291